Add another level of excitement to your golf tournament or event by hosting a putting contest.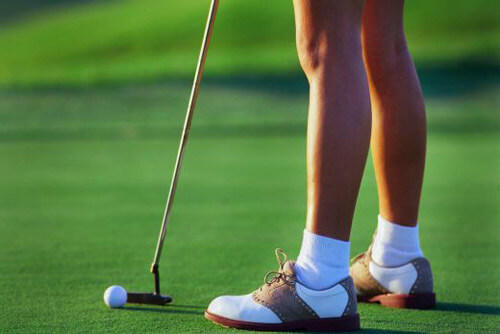 Putting contests are very popular because everyone can have a chance at making a putt. Anyone at any skill level can participate.
You select the number of contestants, and let them have an opportunity to sink a putt to win the prize! Select from a 40′, 50′, 60′ or even a 10′-30′-50′ series putt.
A good way to generate more revenue while selecting participants is to hold a raffle. Anyone interested in taking a shot can buy a raffle ticket to win a chance at making the putt and winning the prize.
When done this way, a putting contest can be a great fundraising idea. The funds from your raffle can pay for the cost of the prize coverage and anything you make beyond that is profit for your charity.
Your sponsors can get involved too. Invite your sponsors to participate by measuring putts. This is an excellent way for sponsors to gain visibility and recognition and interact with the participants of the contest.
A putting contest is a quick, easy and fun way to add spice to your event and makes a wonderful pre or post event activity. But if you are going to offer a large prize that will attract participants and revenue, you are going to want to cover that prize.
You are sure to have a successful event when SUREBET is in your corner. SUREBET has been insuring prizes since 1996. SUREBET will provide you with competitive quotes, superior customer service and attention to detail. Our financial strength will give you the opportunity for a very successful promotional event.
Whether your promotional event is for a professional or local sports team, automobile dealership, corporate sponsor, golf tournament, restaurant, bar or any number of other organizations, SUREBET can provide you with the right promotion to fit your specific needs.
Call SUREBET today for a quote and take your next promotional event to level.