Do you want your golf tournament to stand out in the crowd?
Add a million dollar shoot out contest.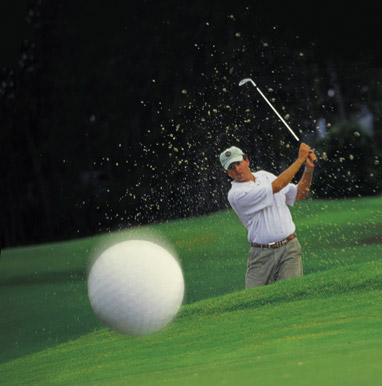 Get noticed! With thousands of golf tournaments being played all over the country each year, adding the excitement of a million dollar prize will draw a crowd and separate you from the rest.
The million dollar shoot out is also a great way to attract sponsors. Sponsors know that this type of high stakes contest will bring attention to your tournament. The million dollar shoot out will create brand awareness, increase charitable donations, bring attention to your sponsors and increase revenue.
Surebet has already paid out one $1,000,000 claim. Here's a chance for your tournament to really get noticed!
You can randomly select 1, 2, 3, 5 or however many participants you like for your contest. Add another twist and more revenue by holding a contest or raffle to select your participants. Attendees can buy a raffle ticket for a chance to have their name drawn and take a shot at the million dollar prize.
Another option is to let your tournament's winning foursome each take a shot as a reward for winning the tournament.
However you choose to do it, the excitement will build as the crowd gathers at the end of the day to watch as tournament participants take a chance on the million dollar hole. This is the kind of excitement and energy you want to bring to your tournament. This is what will set you apart from the rest.
There IS a chance that someone will make the life changing million dollar shot. SUREBET has already paid out one million dollar prize. This is what you want. All eyes will be on your event if someone walks away with a million dollars. What you don't want is to be caught holding the bag.
With SUREBET you can be worry free.  Our experience since 1996, attention to detail and excellent customer service will put you at ease so you can offer the ultimate prize at your next tournament.
Call SUREBET today for a free quote and you can be sure that your next promotional event will be a success. At SUREBET, we insure fun!