"We insure Fun" when you cover a valuable hole-in-one prize with us.
From $1,000 to $1,000,000 and any amount in between, you tell us the value of your prize, and we can cover it for a hole-in-one contest. Golf contest coverage premiums are based on three simple factors: the number of golfers participating, yardage of the main prize hole, and the value of the main prize.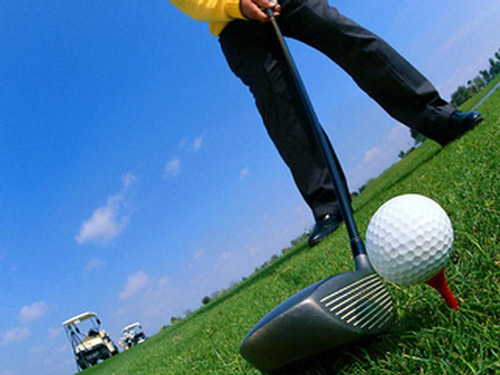 Number of Golfers
The more golfer participate in your hole in one contest, the better chance you have for someone to win the main prize. If you are expecting a big turnout, we can adjust your premium to make sure you are covered.
Main Prize Hole Yardage
Your hole in one contest premium will be affected by the length of the main prize hole. How hard is it going to be to make that hole in one? You don't want it to be impossible, so your contestants will have a shot at the big prize. We will make sure you are covered for your golf contest no matter what the main prize hole yardage is.
Big Prize Value
No matter the value of your hole in one contest prize, we will make sure you don't get caught holding the bag if someone wins. Golf contest premiums can be adjusted to cover just about any prize value you can offer.
You get to decide these details and SUREBET will customize the coverage. No contest is too big. The more people you attract to your hole in one contest, the more exposure your promotion will receive. And SUREBET will be there to pay when someone wins the grand prize! We offer competitive pricing on our hole in one contest coverage and are underwritten by an A+ rated carrier.
Fill out a short application, and minutes later our customer service team will send you a contract via email or fax!
Hole-in-one coverage can be purchased with several customizable options: main prize coverage only, main prize coverage with a sign, or main prize coverage with bonus prizes and signage. Don't think that a hole-in-one can never happen at your event. SUREBET has paid more than $10,000,000 in claims since 1996 and pays, on average, over 75 hole-in-one claims per year. Without hole-in one contest coverage, you could be left holding the bag. For just a fraction of the cost of the actual main prize value, it's always a smart decision to let SUREBET cover your event!
Read more about our most popular programs: